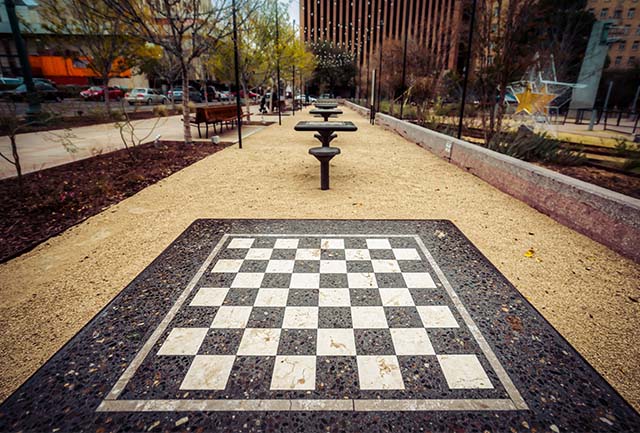 While it may not seem like it thanks to the heat, Fall is almost here. Temperatures will finally start to decline after a particularly long and hot Texas summer. You may have been staying indoors to keep cool, but Casa Ford has some suggestions to get you out of the house and on the road this Fall. Enjoy the cooler temperatures in a fresh ride covered by the Casa Pre-Owned Advantage!
El Paso Corn Maze
Love getting lost in the cooler temperatures? Then you'll love the El Paso Corn Maze. Part of El Paso's Farm Land, Amazing Manny's Big Corn Maze is open starting in October. The maze is not the only attraction. There are rubber duck races, pedal carts, and the Double Cow Train! There is also the Eddie the Egret Kiddie Maze for the younger set, or those whose sense of direction isn't quite up to Amazing Manny's challenge.
Can't get enough maze action? El Paso has more to offer, including the La Union Maze and the Mesilla Valley Maze!
Way Out West Country Fest
The sixth annual Way Out West Country Fest returns on October 15th at Southwest University Park! El Paso's Annual Country Music Festival features headliners like Jon Pard, Tyler Booth, Texas Hill, and Savannah Rae! There's more than just music at this music festival. Activities include a Chilli Challenge, a Margarita Contest, and an outdoor dance floor. The area will be packed with food and retail vendors, so come on an empty stomach and an open ear.
Spotted: El Paso - October 2022 Car Show
We love cars at Casa Ford, so we're excited to visit the Spotted: El Paso October 2022 Car Show. It takes place at Painted Dunes Desert Golf Course on October 16th. The show will feature high-end and exotic cars from around El Paso. We're sure there will be some interesting Fords on display as well as lots of other exciting vehicles.
9th Annual El Paso Winefest
If your event palate is more refined, the 9th Annual El Paso Winefest happens on October 15th. A premiere El Paso food and wine event, it will feature over 140 wines and around 20 top El Paso restaurants. The event will offer some great food as well.
What are you looking forward to this fall? Let us know on Facebook or Twitter! Need a fresh ride to get on the road this fall? Come to Casa Ford for a great selection of used cars, trucks, and SUVs! We also offer fast and easy financing. You can start the process right now by filling out this convenient online application.
Our casa es su casa at Casa Ford, Home of the Nice Guys!