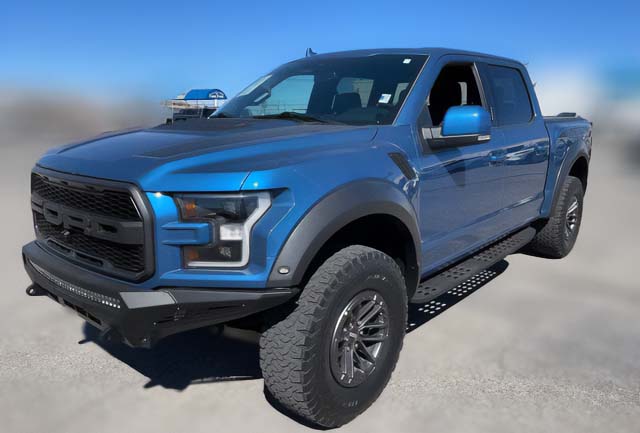 The summer heat has hit El Paso, and it's a great time to think about a nicer, newer F-150. Casa Ford has them in stock and ready to test drive. Whether you've been holding off replacing your truck or haven't yet experienced firsthand why the F-150 is America's best-selling pickup, you should shop with us in El Paso and learn why now is a great time to bring a used F-150 home.
Why Choose Used?
There are a lot of great reasons to consider a used F-150 for your next truck. You may have heard that parts issues have affected new vehicle manufacturing everywhere. With less new inventory, the prices of new vehicles go up. It's common knowledge that used vehicles are less expensive than new ones, but that difference can be even bigger right now. Your budget will thank you for picking a late model, low mileage used F-150 from Casa Ford.
Because your used truck dollars go further, you could even consider a fancier trim or bigger engine on a used F-150 than would be within reach on the latest model. Maybe you need some extra power to get out to the worksite on Montana Ave or a nice camping trip to the Franklin Mountains.
What's Available at Casa Ford?
If you're wondering why Casa Ford, that's easy. Not only are we a Ford dealer with loyal F-150 customers who return regularly to trade in for the latest model, but we're also part of the Casa Auto Group. The Casa Group has one of the biggest selection of pre-owned vehicles in El Paso and that includes the used F-150s here at Casa Ford.
Be sure to check out the latest used F-150s near El Paso on our website to ensure you're looking at the most up-to-date options. Most of our inventory is from the last four years, so you're sure to find a selection of late-model, low-mileage Ford trucks. Talk with the Casa Ford truck experts to narrow down your choices based on your needs: hauling, towing, and maybe a bit of luxury in the mix. You'll find the reliable XL, the luxurious Platinum, and most trims in-between.
What are you looking for in a used F-150? Tell us on Facebook. Visit Casa Ford to drive with confidence in a top brand used truck you'll love. We're your destination in the Fort Bliss, Cloudcroft, and El Paso areas for reliable vehicle maintenance and a huge selection of pre-owned vehicles. We have hundreds of used cars, trucks, and SUVs in stock, so check out our inventory online today! We also offer fast and easy financing. You can start the process right now by filling out this convenient online application.