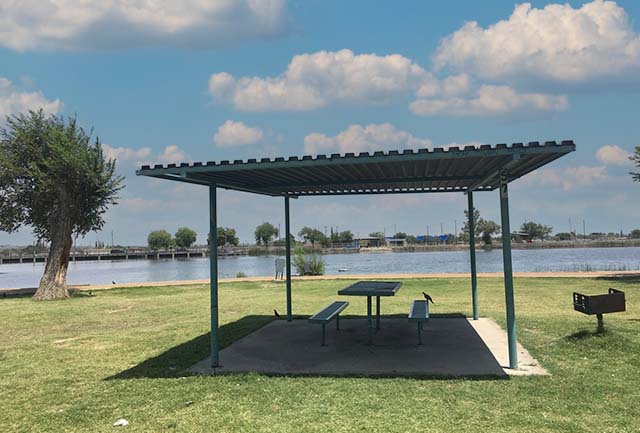 It's July in Texas, and that means it's time to cool down. At Casa Ford, we have some suggestions on how to beat the heat this year. If you need a new or used truck or SUV to pile the family in and find some cool water, we can help. We'll get you and the kids on the road to a refreshing getaway fast. Here are a few of our favorite places to beat the summer heat in El Paso!
Pavo Real Swimming Pool
The Pavo Real Swimming Pool is part of the Pavo Real Recreational Facility and is operated by the city of El Paso. The big pool makes for a great and affordable way to stay cool in the summer sun. The larger facility has other options if you're not looking for a swim, all indoors and out of the sun. El Paso operates many public pools and aquatic centers so even if Pavo Real isn't convenient for you, check out the list to find one near you.
Ft Bliss Aquatics Training Center
The City of El Paso isn't the only government facility with a pool. The Aquatics Training Center at Ft Bliss is open to the public, again with a very small fee. If you want to keep doubly cool in the water by staying out of the sun entirely, this indoor facility gets rave reviews and is located within quick reach of anywhere in El Paso. There is a rock climbing wall over one of the two main pools, where you may climb up and have a safe, wet landing if you fall. There are available swim classes if you're new to the water or just want to get better at your laps.
Ascarate Lake
Located in Ascarate Park, Ascarate Lake is a great destination if you're looking for an alternative to the pool. Ascarate Park is the largest public-use recreational park in El Paso County and is packed with things to do, but we're concerned about staying cool. You can go boating in the Lake and swim while you're out there. If you want to stick to the pool, there is a 50-meter Olympic-size competition pool in the park which includes a water slide.
Camp Cohen Water Park
The Camp Cohen Water Park is located just north of town in the Franklin Mountains. It is a full-featured water park for those looking for something more than just a pool, although it has no shortage of pools. Large water slides like Thunder Run, Lightning Bolt, or Monsoon Plunge will engage the thrills seekers, while the Rain Roamer lazy river or the Shallow Waters leisure pool is there for those looking for a more leisurely time.
What's your favorite way to cool down in El Paso? Tell us on Facebook, and then visit Casa Ford to drive with confidence in a top-brand used vehicle you'll love. We're your destination in the Fort Bliss, Cloudcroft, and El Paso areas for reliable vehicle maintenance and a huge selection of pre-owned vehicles. We have hundreds of used cars, trucks, and SUVs in stock, so check out our inventory online today! We also offer fast and easy financing. You can start the process right now by filling out this convenient online application.