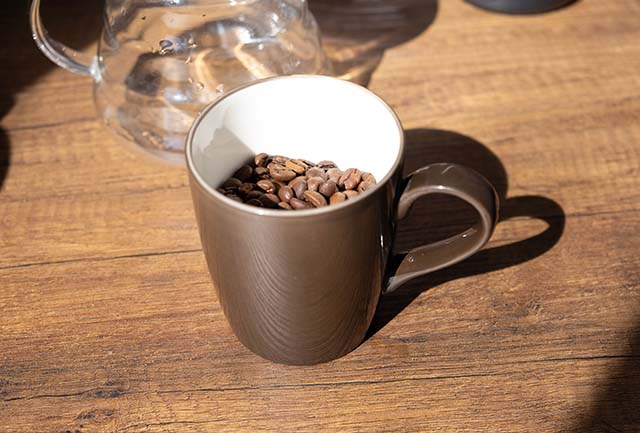 Looking for a morning pick-me-up in El Paso? At Casa Ford, we need a little caffeine in the morning too, and we love to buy local. If you're looking for a fresh ride to tackle the morning commute, come to Casa Ford, then stop by one of our favorite local coffee shops to fuel up.
Cafe & Canela
This local shop is a recent addition to the El Paso community and has a friendly atmosphere with a selection of sandwiches and breakfast staples. Grab a delicious bagel with your coffee if you're in a rush. The coffee is excellent and comes in a solid variety of hot and cold flavors. We're fans of the Cafe de olla, hot, and the Hazelnut cold. You can get it iced or as a frappe, a great way to get a little afternoon pick-me-up with lunch.
The Hive Java Lounge
The Hive opened in 2017 with a mission to treat its customers like family, and that's something we at Casa Ford can get behind. The coffee is hot and fresh and can get brewed, french press, or Chemex pour-over. If you like the strong stuff, they have a double espresso, along with a variety of your favorites like lattes and americanos. If you need some food, they've got sandwiches and waffles to keep you satisfied until lunch rolls around.
2Ten Coffee Roasters
2Ten has a few different locations around El Paso, serving up their own locally roasted coffees along with a selection of breakfast and lunch fare. The coffee options are many and varied, from the classics to great-tasting sweet coffee options like a honey or horchata latte. The food options are many and varied. The 2Ten Taquitos are always a great way to start the day, and the fully-loaded Business Nachos will definitely fill you up at lunch.
Global Coffee Shop
With a name like Global, you'd think it was a big chain, but they're one location right here in El Paso. If you're looking for some creativity in your cup, Global Coffee is the place to go. They serve up the basics, but you can also pick their unique spins on your favorites. The Global Coffee is mixed with homemade syrup, and the Marzipan Latte is so tasty. Other creative flavors like the Hawaiian Latte and the Abuelita Mocha await exploration.
Where do you fill up in the morning? Tell us on Facebook. Visit Casa Ford to get a fresh ride to bring in that fresh cup of coffee. We're your destination in the Fort Bliss, Alamogordo, and El Paso areas for reliable vehicle maintenance and a huge selection of pre-owned vehicles. We have hundreds of used cars, trucks, and SUVs in stock, so check out our inventory online today! We also offer fast and easy financing. You can start the process right now by filling out this convenient online application.