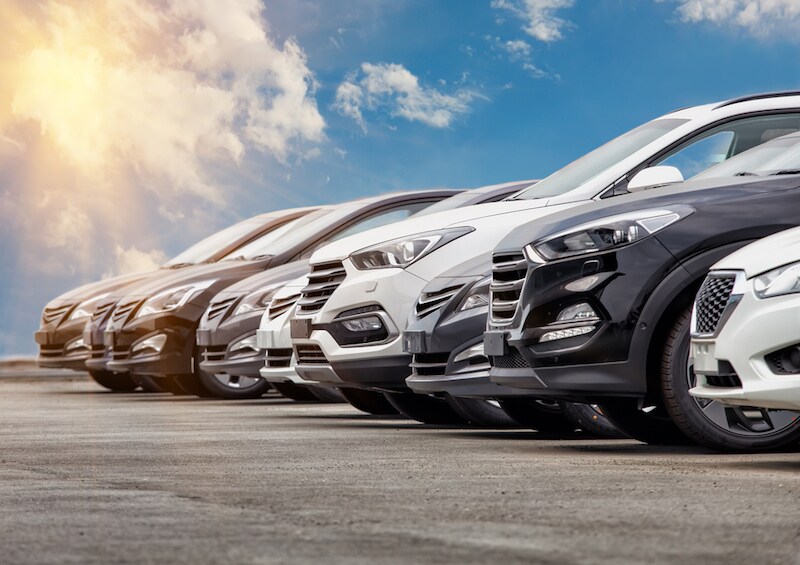 At Casa Ford Lincoln, we sell the highest quality vehicles available, and that extends to our pre-owned vehicle inventory. We have HUNDREDS of used cars, trucks, and SUVS, and every single one of them goes through a rigorous inspection process to ensure they are safe and reliable for your family. Here's a quick glimpse "under the hood" at some of the basic items included on our vehicle inspection checklist. We recommend you bring it with you when shopping for a pre-owned vehicle so you can make an informed decision.
Exterior
Check the entire outside of the vehicle for chips or scratches in the paint, cracks or chips in the windshield and windows, and any rust on the metal components. Open the doors, hood, and trunk to ensure they are all operating smoothly. Inspect the tires for cracks, bulges, and tread depth. Lastly, make sure the headlights, brake lights, and turn signals are all working properly.
Interior
One of the most important things to check in the interior is the A/C. A good A/C is vital here in the El Paso heat. Make note of the interior smell to check for mold or mildew that could indicate water or flood damage. Sit in all of the seats, not just the driver seat. Just because you'll only be in the driver doesn't mean you don't want the other seats to be comfortable for your passengers. Turn on the car and check the instrument panel, making sure to note any warning lights that remain lit.
Engine
Take note of any leaking fluids, including oil, transmission fluid, power steering fluid, and brake fluid. Even if you don't see any leaking fluid, check hoses for any holes or cracks, and be sure to inspect the drive belts for fraying. Be on the lookout for any milky or rusty looking anti-freeze which could indicate an issue with the radiator. Ensure there are no leaks in the radiator.
Test-Drive
Time for our favorite part! Get behind the wheel for a test-drive. This is probably the most important step for two reasons: to make sure the vehicle operates properly, and to make sure you enjoy driving it! Check the steering, the acceleration, gear changes, and brakes. Check for lane drift, which is a sign of the alignment being off. Also, make note of any unusual noises or vibrations.
Now you have an idea of what to look for when you're shopping our HUGE pre-owned inventory. Remember, we've already gone through all of these steps, along with many more, to ensure your next pre-owned is trustworthy far down the road. Stop by Casa Ford Lincoln today and shop confidently! Casa Ford Lincoln is your destination in the El Paso area for reliable pre-owned vehicles. We have hundreds of used cars, trucks, and SUVs in stock, so check out our inventory online today! We also offer fast and easy financing. You can start the process right now by filling out this convenient online application. Our casa es su casa at Casa Ford, Home of the Nice Guys!