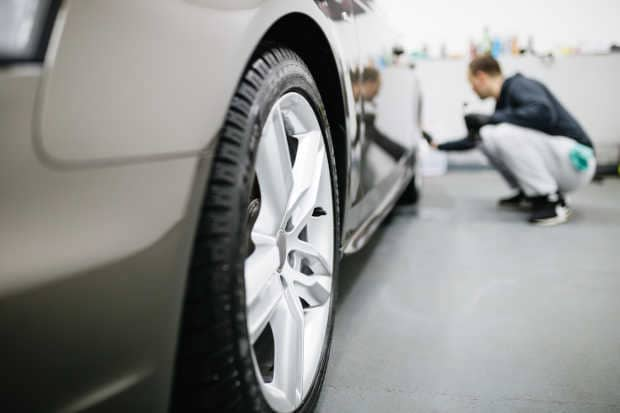 When you're shopping for a quality pre-owned vehicle, you want to know it will last. At Casa Ford, we have hundreds of reliable, thoroughly-inspected pre-owned cars, trucks, and SUVs for your family to choose from. If you want to help extend the life of your pre-owned vehicle, there are a few simple things you can do to keep it in tip-top shape!
Keep Your Car Clean
Washing your car regularly may seem obvious, but it's very important if you want to keep it running at peak performance. Your car is constantly picking up dirt and debris while you drive, and these abrasives can lead to damage to your brakes, tires, engine, and exterior paint. We recommend taking the time to thoroughly wash it once a month. Make sure not to skip your wheel rims, as they can pick up a great deal of harmful substances from both the road and your brakes as they wear down over time. Applying a coat of quality wax every six months will do wonders for your car's exterior as well. Make sure to clean out the interior too! You may be surprised how much of a difference regularly vacuuming and wiping down the cabin can make in preserving your vehicle's interior. Sometimes a clean car can look just as good as a new one!
Regular Maintenance
Like all machines, your vehicle requires regular maintenance to run properly. Whether you bring your vehicle to our expert service technicians or work on it yourself, investing a little in basic maintenance now can save you a bundle down the road. Things as simple as regularly changing your car's engine oil is a huge factor in keeping it running properly. Keeping your oil up to date reduces wear and increases efficiency, extending the life of your engine and saving you money on gas! It's also important to properly maintain your tires, brake pads, and air filters. All of these dramatically impact the life of your vehicle, so make sure to replace them when needed. Basically, if you take care of your car today, it will take care of you down the road!
If you have any further questions about your car's maintenance needs, feel free to stop by our service center at 5815 Montana Ave, El Paso, Texas. We'll advise you on the best ways to keep your pre-owned vehicle running like new! Stop by Casa Ford Lincoln today and shop confidently! Casa Ford Lincoln is your destination in the Fort Bliss, Cloudcroft, and El Paso areas for reliable pre-owned vehicles. We have hundreds of used cars, trucks, and SUVs in stock, so check out our inventory online today! We also offer fast and easy financing. You can start the process right now by filling out this convenient online application. Our casa es su casa at Casa Ford, Home of the Nice Guys!