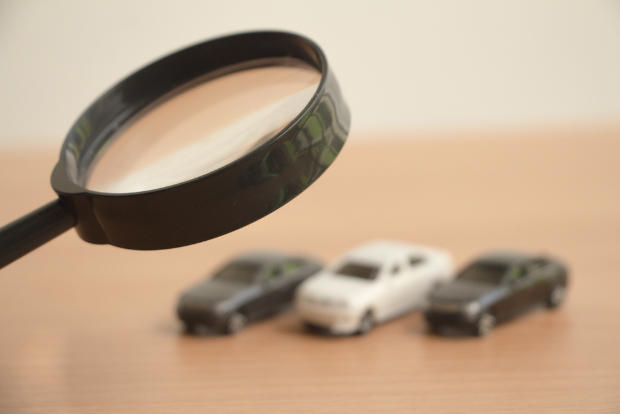 ?
So, you need a new vehicle, and you're looking to go pre-owned. That's fantastic! Buying a used car is a great way to get a reliable vehicle for a much lower price than new. Cars are lasting longer and longer these days, so a used vehicle can be a great investment, and even hold its value better than a new one.
Now that you know that you want to buy used, you have to decide if you're going with a private seller or a dealership. We've put together a handy list of reasons why going with a dealership like Casa Ford Lincoln for your pre-owned vehicle purchase is the right choice!
Selection
Chances are, you have an idea of what kind of vehicle you're looking for. If you can find a private seller with exactly what you're looking for then that might be a good option, but a dealership is going to have far more options, and you might find something that works even better for your life!
At Casa Ford Lincoln, we have HUNDREDS of pre-owned vehicles to choose from - cars, trucks, and SUVs - so you're sure to find the right vehicle for you. We even have different colors and trim levels of the same vehicle, so you can really fine-tune what's right for you and get your perfect ride! You won't find that with a private seller.
Accountability
Casa Ford Lincoln has been a part of the El Paso community for over 50 years, so you know you can count on us to provide a reliable pre-owned vehicle. There's no telling what you're getting from a private seller. It could run great during a test drive, and then the engine could fall out 10 miles down the road after you've paid. If you bought from a private seller, you are probably out of luck and a lot of money at that point.
Make the right choice and shop confidently with Casa Ford Lincoln, where all of our vehicles go through our 145-point inspection process. We also offer CARFAX reports for all vehicles, which you would be hard-pressed to get from a private seller. We also check all of our vehicles for factory recalls prior to sale, so you know exactly what you're getting when you buy from us!
Payment Options
Cash is king when it comes to buying from a private seller. You would be hard-pressed to find one willing to finance you, and lenders are wary of issuing loans for vehicles bought from them.
When you go with an established dealership like Casa Ford Lincoln, you have multiple payment options available, so you can find the right deal with low monthly payments! Check out our quick, online approval form for yourself and see just how easy it is to get approved for a great new ride!
If you're looking for a big pre-owned inventory, stop by Casa Ford Lincoln! We'll get you behind the wheel of a high-quality pre-owned today! Casa Ford Lincoln is your destination in the Fort Bliss, Cloudcroft, and El Paso areas for reliable pre-owned vehicles.
We have hundreds of used cars, trucks, and SUVs in stock, so check out our inventory online today! We also offer fast and easy financing. You can start the process right now by filling out this convenient online application.
Our casa es su casa at Casa Ford Lincoln, Home of the Nice Guys!